Tu fais partie du Comité International Olympique, et on te demande 3 jeux esport pour les JO 2024 à Paris. Quels sont tes choix ?

1.....................
2.....................
3.....................

— OMEN by HP FR (@OMENbyHP_fr) 5 août 2019
EMEA social content & Live events
An old & wise Community Manager once said: "Tweets are worth a thousand words". As the social media managers of OMEN by HP Germany and France, we couldn't agree more.
SOCIAL MEDIA MANAGEMENT, LIVETWEETS, CONTENT CREATION
Expertise
Local channels & Live events
Description
HP launched in 2016 a dedicated brand for Gaming products: OMEN by HP.
In June 2017, along with a new product Line, OMEN by HP decided to launch its first localized channels for France and Germany and asked Hurrah to build and grow these local social presences, starting from scratch.
CONVERSION-FOCUSED CREATIVE
FACEBOOK, TWITTER, INSTAGRAM, YOUTUBE, TWITCH
GLOBAL OPTIMISATION & TARGETING BY COUNTRY & AFFINITY
Expertise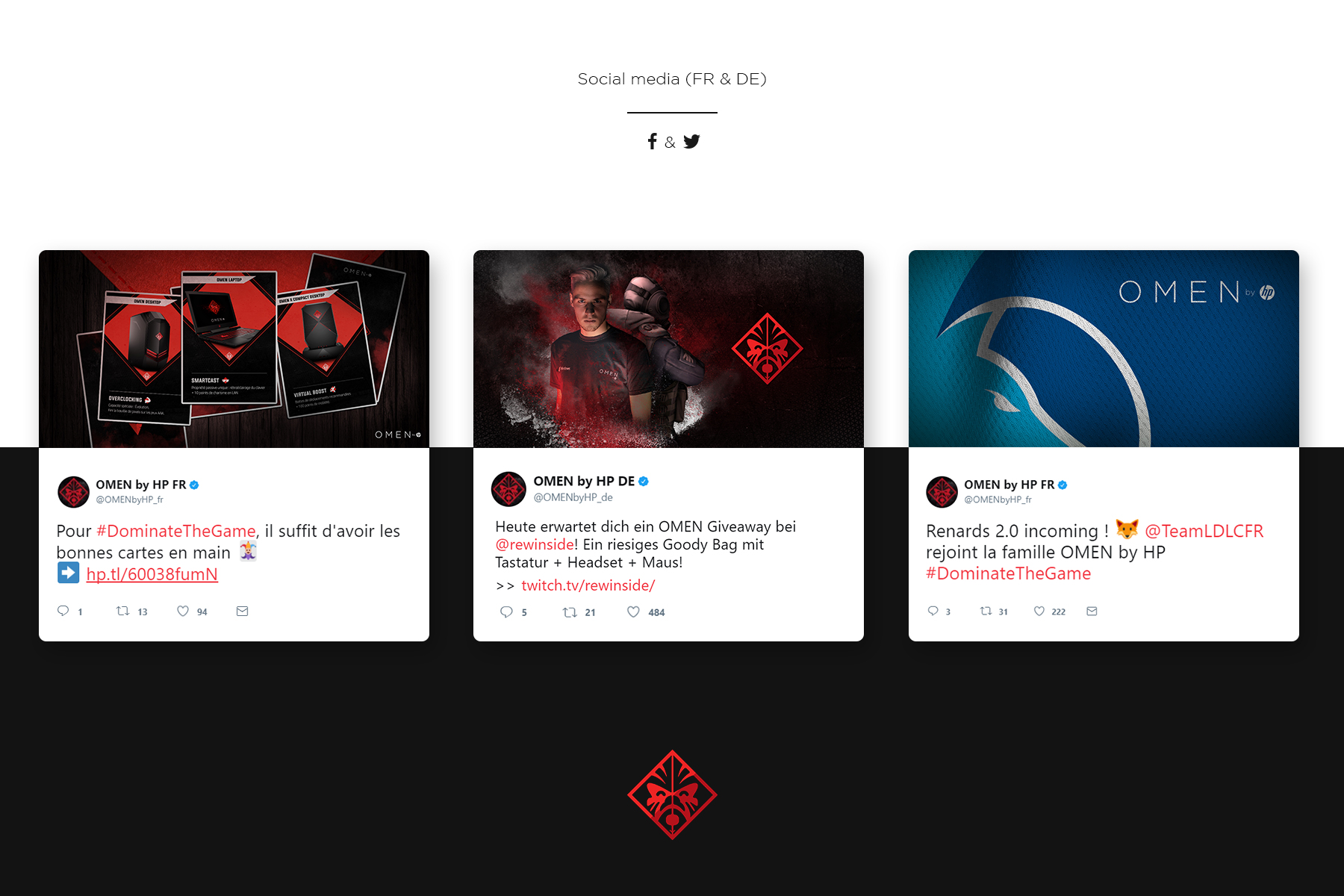 OMEN Spotlight x Juliano

Pro de la Negev et pas mauvaise a cappella, Julia "Juliano" Kiran se dévoile dans le premier OMEN Spotlight ! #DominateTheGame

Publié par OMEN by HP FR sur mardi 10 octobre 2017